Vallecitos' Hazardous Materials Team - Ready to respond
Post Date:
02/24/2020 3:39 PM
To protect its employees, members of the public, and the environment from any accidental chemical releases, Vallecitos has established its own internal Hazardous Materials Response Team or HAZMAT team. Maintaining its own internal team allows a 24-hour response capability.
Common hazardous chemicals play vital roles in the water and wastewater industry for disinfection and odor control. They are also used in fueling and maintaining agency vehicles, generators, pumps, and motors.
A HAZMAT team is an organized group of professionals who receive special training to handle hazardous materials or dangerous goods. A HAZMAT team responds to oil, chemical and other liquid spills, industrial and military explosions and accidents during transportation, and similar incidents.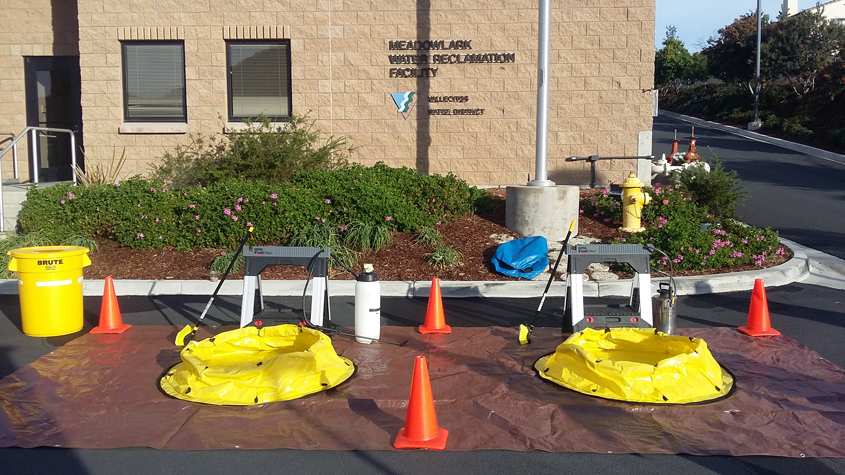 Vallecitos' HAZMAT team consists of 20 members from different departments. They complete U.S. Occupational Safety and Health Administration Hazardous Waste Operations and Emergency Response training, which provides a set of guidelines regulating hazardous water waste operations and emergency services in the U.S.
Learn more about Vallecitos' HAZMAT Team by watching the video or reading the article on the Water News Network.